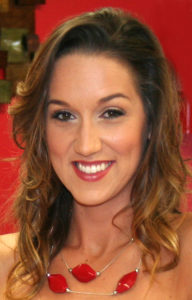 Certified makeup artist Lauren Clark.
Phone: 301-829-9191/410-713-8015
Wedding Hair & Makeup Gallery Page
Just Me & You Cosmetics Facebook Page
All art needs is a place to be seen or experienced.  In the world of makeup artistry that canvas is the human body.
Makeup helps enhance a person's beauty or appearance by creating effects.  Using cosmetic techniques and processes it brings out color and features while hiding and smoothing out flaws.  The makeup artist knows how to make a person look their best!
Also offered here at Just Me & You Cosmetics are Novalash eyelash extensions!
The makeup we use on you for your special event is also available for purchase! Ask us about your favorites!
Products may vary according to seasons. Prices subject to change without notice.
We do and will travel off site for your wedding and/or special occasion. Off site services require cash or check.
Weddings/special occasions will require a deposit that will be applied to your total service charges. Special events must be cancelled at least 1 week prior to event or your deposit will be kept as a cancellation fee.
Novalashes
Full set Novalash extensions. $150
Fill Novalash extension. $60
Makeup
Special Occasion Makeup. $55
Makeup Tutorial/Makeover
Let us give you a full face and full instructions. $55.
School Dances/Student Events
18 and under only. $40
Special Occasions
Makeup for your special event. $55
Bridal Makeup
Bride only. Trial $45; Day of $70
Bridal Party
Bridesmaids, mothers, etc. $45
Junior Bridesmaids (Under 16). $30
Strictly Eyes
Want some help getting that eye look you desire? $30
Strip Lashes
Add some oh-la-la lashes to complete your look. $10 with makeup
Cluster Lashes
More realistic than strips,  but still temporary. $20 and up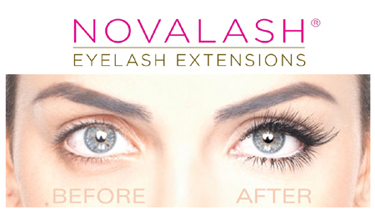 Novalash Eye Lash Extensions
Single lash extensions that last and shed with your natural lashes. $250 full set
SPECIAL introductory offer $ 150 (limited time)
$70 fills. SPECIAL  introductory offer $60 (limited time)
$40 removal